Overview
South County (Sappington, Sunset Hills), MO (St. Louis)-Are you tired of looking for a job that is requiring you to report 40 hours a week? Tired of the groundhog daily grind? Fed up working for rigid employers? 
This could be the position you have been waiting for! 
Gateway Chiropractic is looking for a doctor that wants to help more people with chiropractic care. The right fit will work 1.5 days up to 4 days a week. It's your choice depending on your current life situation! Be immersed in work while you are here and then go home and enjoy your life! Be part of the growth in this fun atmosphere, where we are all on the same mission. You will be adjusting and stepping into the doctor role from day one. Anything is possible with this position! 
Compensation: Salary of $4K/month-(based on agreed upon hours). Team bonus on top of salary.
We look forward to meeting you whether you are a new grad or an experienced doctor. Get the conversation started at [email protected].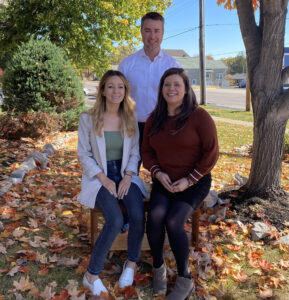 About Gateway Chiropractic
While remaining committed to patient care, our office enjoys making the journey to feeling better fun. We believe a positive and uplifting environment greatly contributes to the healing process (the scientific research agrees). This is why one of our goals is to establish a genuine connection with everyone that walks through our doors. It is not uncommon for our office to feel more akin to a community gathering place than a doctor's office. We take pride in the fact that our patients feel comfortable enough to hang out for a while before rushing off. That makes us different.
Come experience the difference that makes Gateway Chiropractic the right choice for you.